CBC Slovakia
CBC Slovakia (Canon Business Centre) is currently expanding its activities related to the sale, lease and service of multi-function devices. As the only partner in Slovakia, it has achieved the prestigious the Canon Business Centre status, thanks to which it can make full use of Canon's proprietary know-how.
It offers its customers a broad portfolio of Canon enterprise solutions and related services at the highest level. In addition to printing solutions and document management, it provides extensive printing production services, including corporate materials, the printing of advertising materials, indoor and outdoor advertising systems, the printing of advertising items, the production of photo albums, photo prints, graphics and photography services.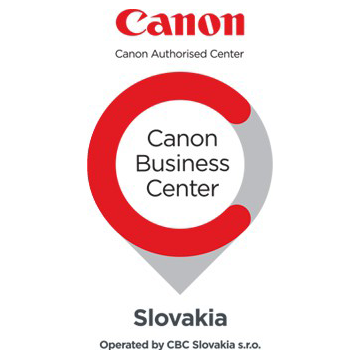 MB Tech
MB Tech offers a broad range of refurbished computing equipment, including name-brand computers, laptops, LCD monitors, printers and toner from manufacturers including HP, Dell and Fujitsu Siemens.
MB Tech also offers remanufactured computing equipment from business partners including HP, Lenovo and ASUS. Thanks to this, it offers current products that these manufacturers currently have on the market at better prices than typically available in Slovakia.
MB Tech focuses on comprehensive services associated with the technical modernisation of schools at the lowest possible prices. It delivers proven and tested products that will truly fulfil the desired purpose. The company has a great deal of experience with the distribution and installation of a range of varied interactive and computing equipment in schools across Slovakia.
OBERON cash registers
ITempire sells and installs OBERAN cash register systems.
The OBERON system allows you to convert your computer into a full-fledged cash register connected to your inventory and accounting. This cash register system is adaptable to wholesale, retail, restaurant and, using the Fast Food mode, touch-screen display applications.


ESET Slovakia
ITempire has developed partnership with ESET Slovakia through long-term collaboration that enables us to offer ESET products at better prices.